Bobby-Jo Hall with daughter Ebony Williams
Aaron Salway, with his nephew Harley Salway 2. Just behind them is the ridge where Aaron's father Robert, and brother Patrick Salway died protecting their property in Wandella.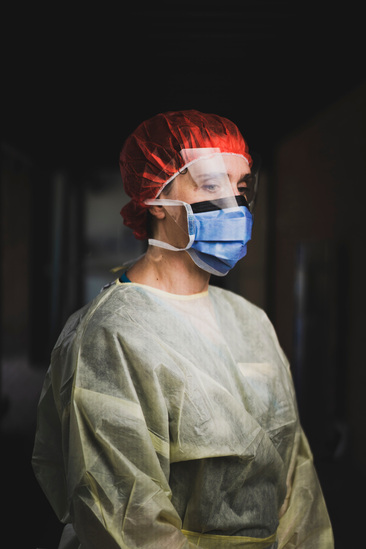 Lou Smith is a nurse at the Weston Creek Walk-in Centre, in Canberra, where she continues to work long hours as a large number of people continue to flood the clinic in fear of coronavirus, 13th of March 2020.
Bernard Collaery a barrister currently being prosecuted in the Witness K trial, 5th of March 2020.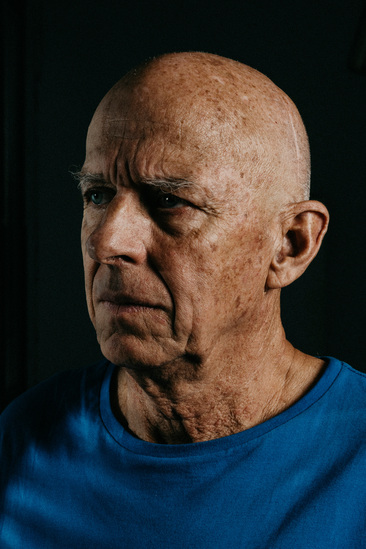 Coordinator of the Conjola Community Recovery Association Peter Dunn, at the Lake Conjola relief centre.
Jade Corby at his parents destroyed property at Wandella. Which was ripped apart from a firestorm created by the Badja Forest Road bushfire.
Malua Bay resident Libby Buttress and her daughter Cara Earlam at their Longridge Equestrian Centre which was destroyed during the Clyde Moutain bushfire.
Malua Bay resident Nathan Love's home which was destroyed in the Clyde Mountain fire.
Namadgi National Park manager Brett McNamara surrounded by burnt land from the Orroral fire at Namadgi National Park.
Kim Harper at her mother's house in Lake Conjola, which was the only house still standing in her street after the fires swept through the area. 27th of February 2020.

Dr David Coles at his home in Carwoola.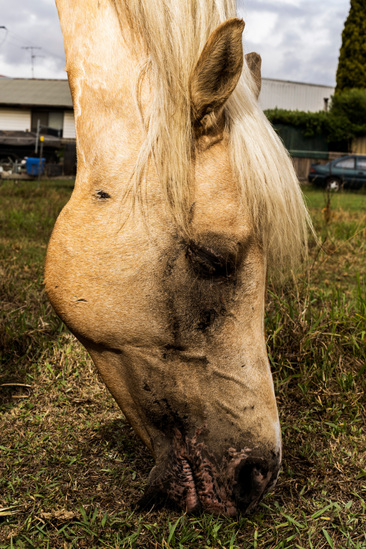 Caspian the horse burned on the mouth and eye from bushfires is currently being treated at the Moruya Veterinary Hospital.
Samara Zeitsch and her daughter Evie Clark 7 at their Braidwood home. Evie fell onto a wasp nest in Braidwood and was stung by about 200 wasps before being airlifted to Canberra Hospital.
Eric Davies is a Canberra apiarist who collects swarms of bees from people's homes.
Matt Preston teams up with IKEA stores across Australia to show you how to use Swedish Food Market ingredients.

Author Ginger Gorman has written a new book called Troll Hunting.
North East Arnhem Land Artist Dhapanbal Yunupingu will launch her stunning debut CD at the National Folk Festival.
Manager of the Tidbinbilla Visitor Centre Heather Gow-Carey inside the Himalayan Cedars section at the National Aboretum where patients could be "prescribed" time with a park ranger outdoors to help with medical issues.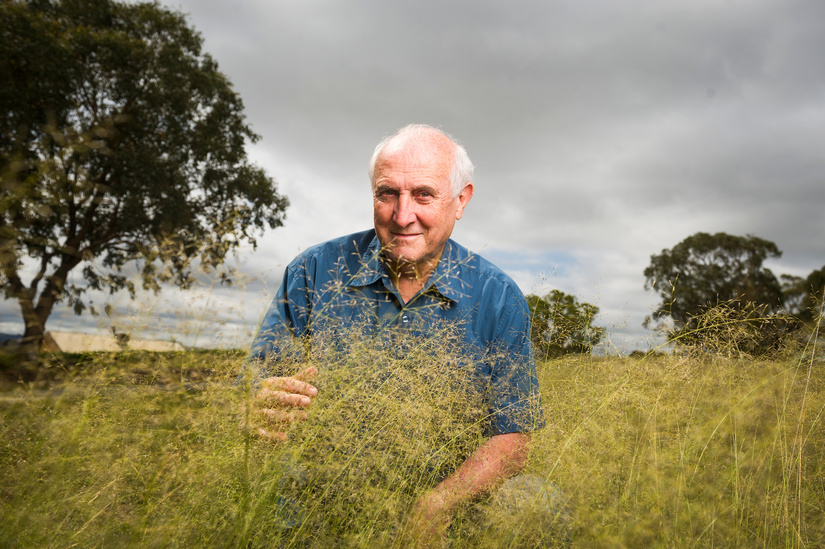 President of Friends of Grasslands Geoff Robertson is concerned about African Lovegrass spreading in our native environments.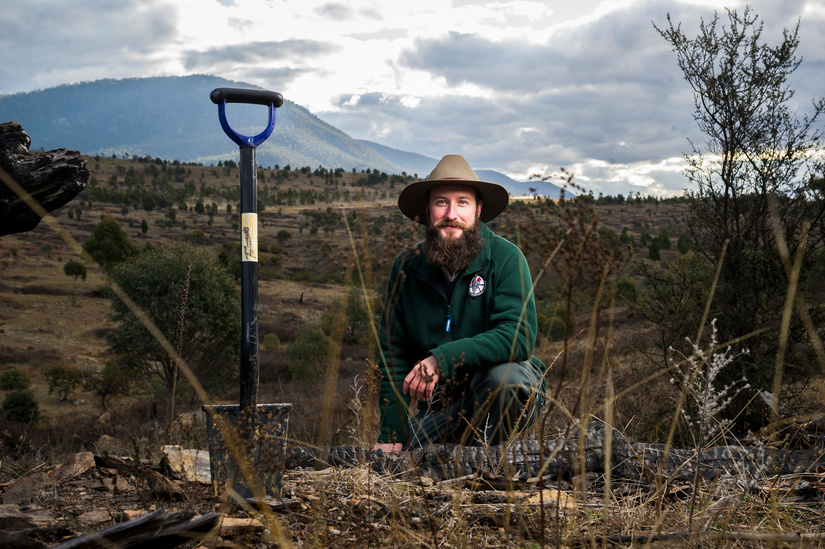 ACT Senior Forester Christian Bihlmaier kneels down at a site south of Tharwa where the new Ingledene Forest will be.
Leo Dobes of the Griffith Narrabundah Community Council at an illegal excavation site where workers continue to dig.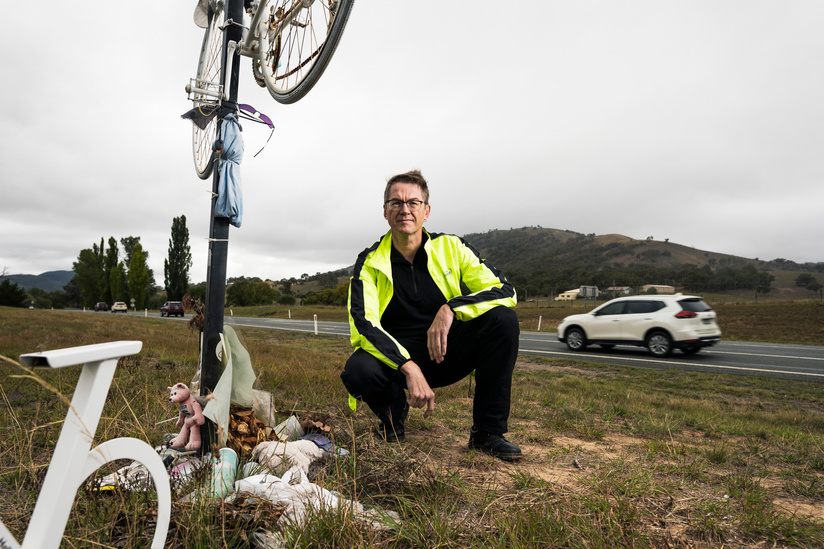 Pedal Power CEO Ian Ross next to the memorial to killed cyclist Mike Hall on the Monaro Highway.

Aboriginal fire project officer Dean Freeman kneels on top of burned grassland during a cultural and ecological burn at the Jerrabomberra Wetlands.
Nigel Johnson is returning to breakfast radio on Mix 106.3 with Kristen Henry.
Actor and playwright Nathan Spiteri has written a play on being sexually abused in Queanbeyan as a child. He hopes it will help others who have experienced abuse.
George Nathan a former gambling addict wants stricter gambling controls in Canberra.
Former army officer Dennis Maddock is training defence personnel to manage PTSD.

Canberra Airport Chief Stephen Byron.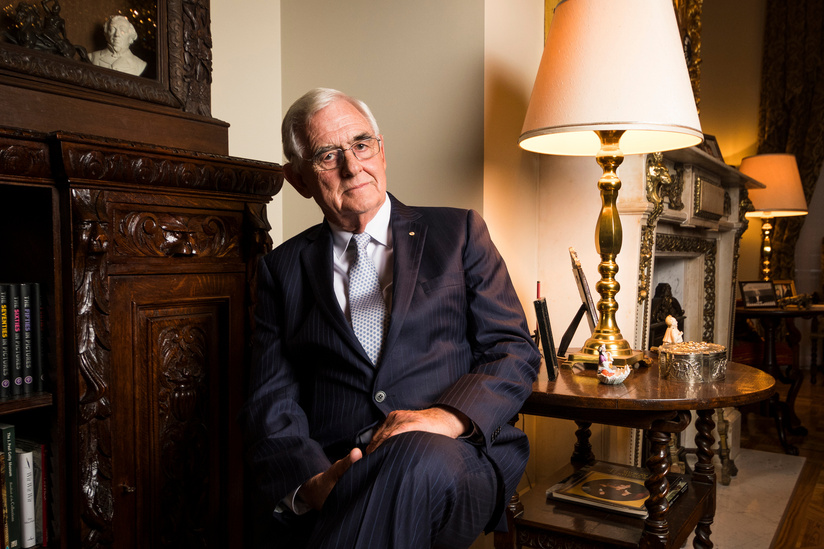 Terry Snow. Photo: Dion Georgopoulos
Whistleblower Katrina McLean.

Artist extraordinaire Frank Arnold.
Proud Australian David Goodall has an Australia Day flag tribute display at his house.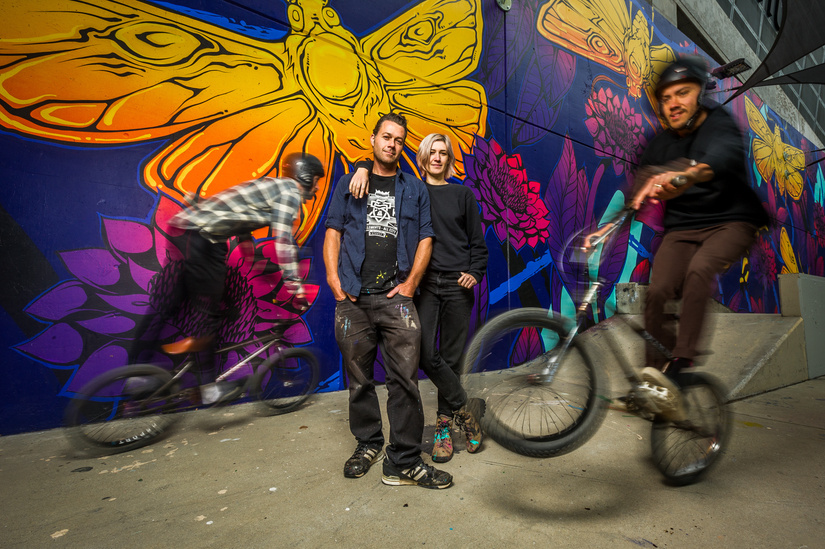 Artists Tim Phibs and George Rose standing in front of their mural at the liverlier city skate park.

Sasha Nimmo suffers from chronic fatigue syndrome which has caused her to become housebound, impacting her ability to complete simple everyday tasks.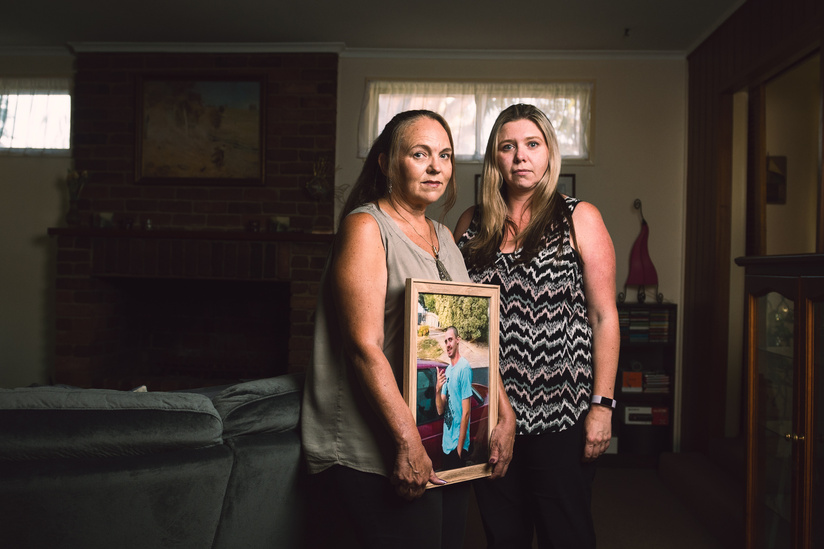 Lee Wormald with her daughter Brooke Clement as she holds a picture of her son whose body was found in Murrumbidgee late last year of 2017.
John Mikita is again calling for anyone with information about his grandmother's brutal murder. He fears a lack of police resource could mean less focus on cold cases in the ACT. Photo:
Canberra legend turned artist Domenic Mico has resurfaced with an art exhibition.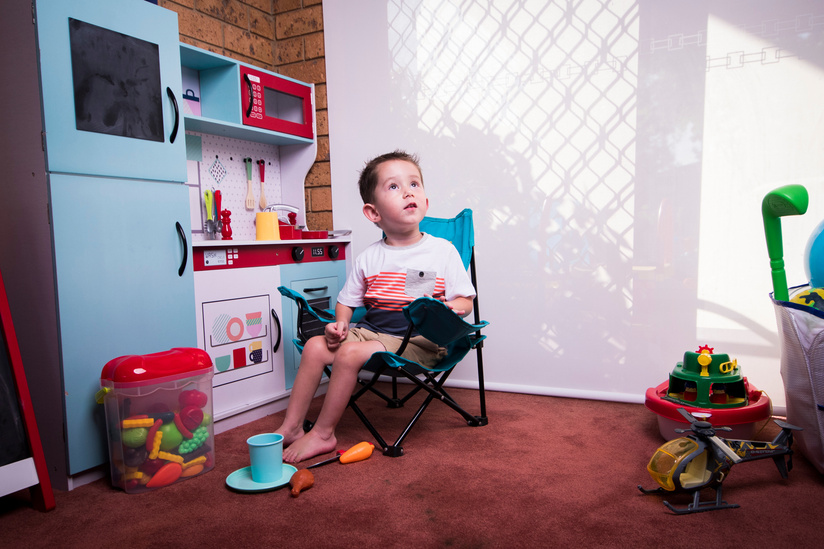 William McLennan (2) has Spinal Muscular Atrophy, a drug called Spinrazza could offer hope for sufferers.

Zayden 3, with greyhounds Bindi and Liz.

Dawn and Glynn Mckay have been married for 63 years